thrifted top, $2 beanie, skirt from wasteland
Forgot about this shirt. I got it for a dollar awhile back and just found it under the heap of clothing that doesn't fit in my closet and has no place in a drawer. Are you sick of seeing me in a beanie? Too bad. My instincts say this one is meant for a 15 year old lad on a hunting trip with his pop, but I snagged it and definitely will not be hunting with this bad boy on. Just maybe jumping out in front of cars on O street at night to see who slams on their breaks. I might add a juggalo face to the mix. Yeah, may have to make a night out of this. Also, I am 27.
I am dying over these 3 outfits from
this
shop on ebay. And her hair?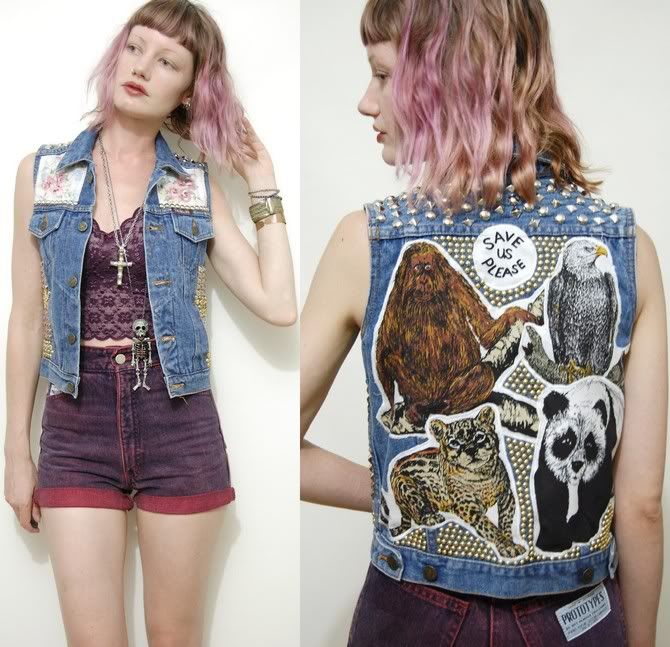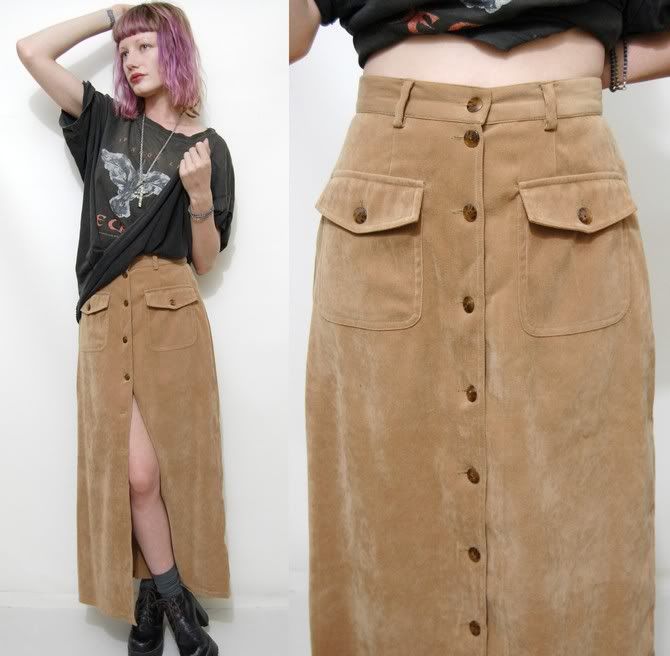 Seriously??!